How many times have you encountered someone who is struggling through a tough season, but you didn't know how to help? Possibly, you could give them a box of groceries if you had one with you, but you don't carry groceries with you all the time. What if you had the next best thing? What if you could give someone the gift of hope by handing them a voucher, redeemable for a box of groceries? Would you try to have a pocket full of vouchers with you every day? Blessings of Hope has a plan.
Sharing Hope Food Vouchers is our newest program and the holiday season is a perfect time to get involved. The program is designed to empower communities to bless families or individuals who are struggling with food insecurity and facing hardships. By sponsoring a packet of 10 vouchers, you can supply at-risk families with a box of groceries and they will experience the added dignity of being able to select their own items. 
Each voucher grants the bearer access to a Blessings of Hope Ministry Selection Center to fill 1 box with anything on display. That translates into 40-50 lbs of food valued at more than $150.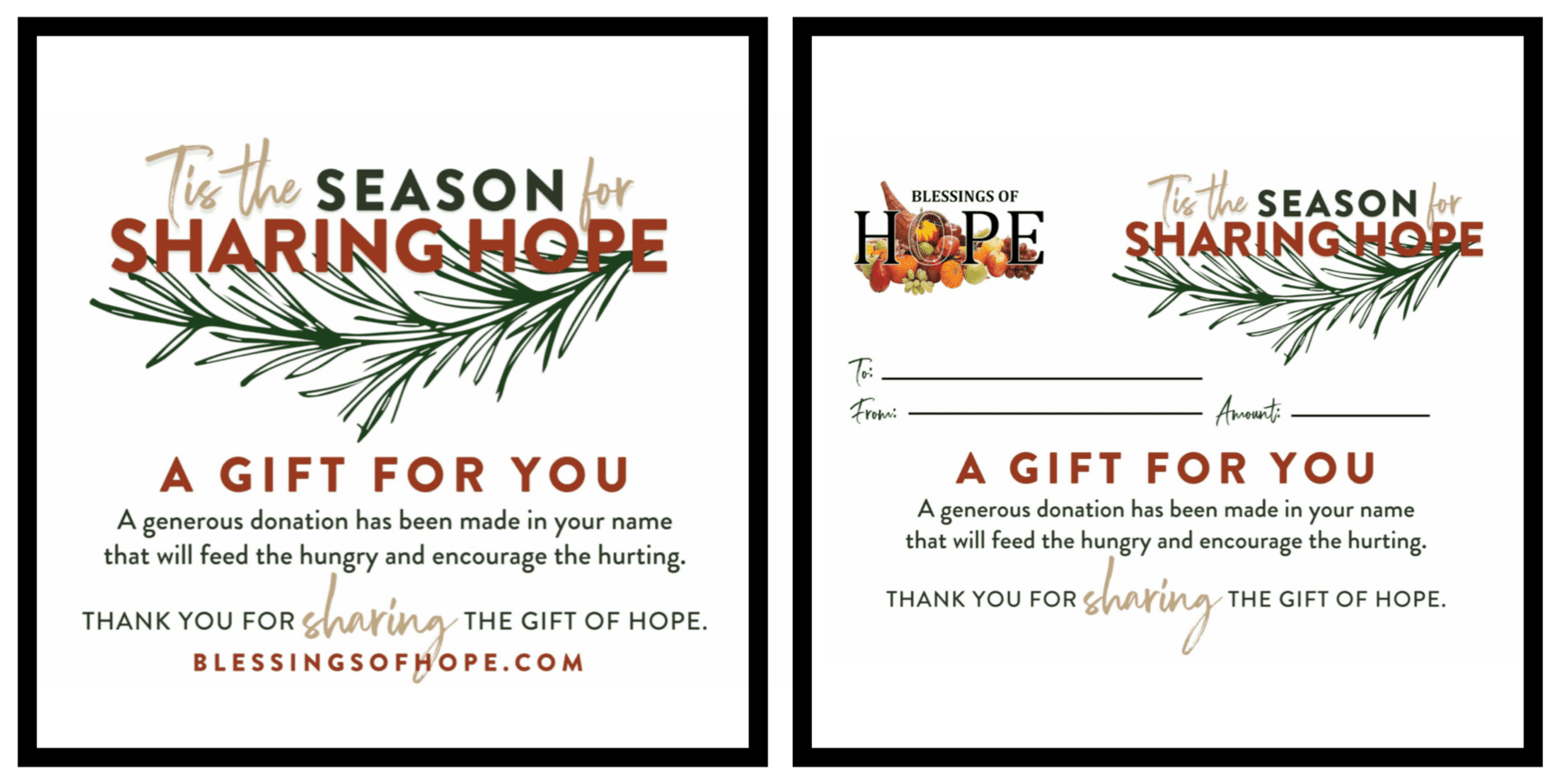 Consider sponsoring a packet of vouchers in the name of a family member and inform them with one of our printable cards which you can download and print to let them know about your gift and our gratitude.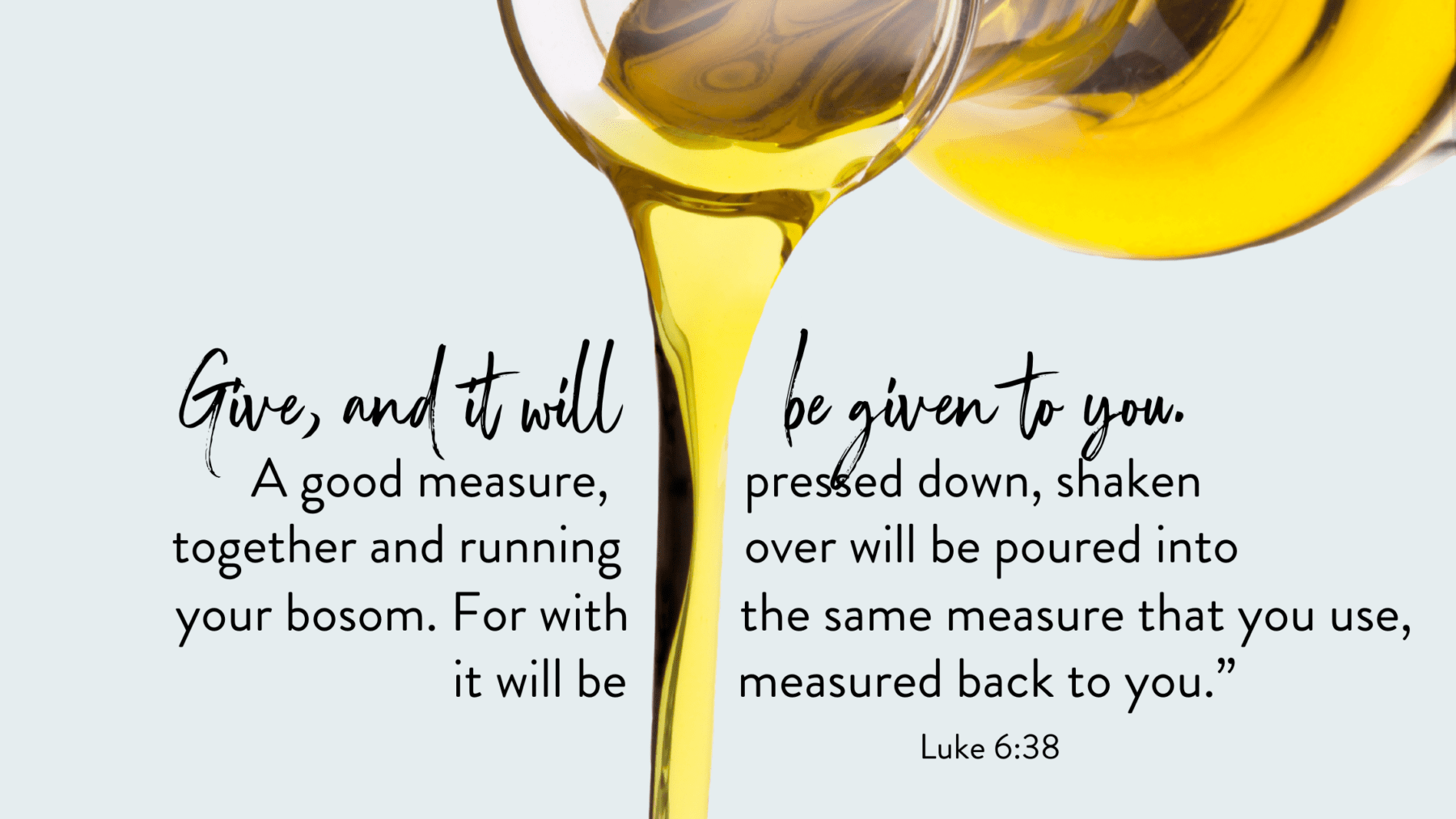 If you are outside the range of one of our Ministry Selection Centers, we have made it possible for you to sponsor a packet of vouchers that will be distributed for you. The holiday season can be a time of great joy, but it can also be a time when food insecurity is even more widespread. Join with us at Blessings of Hope and help turn someone's holiday from uncertainty to hope. For information on how to sponsor Sharing Hope Food Vouchers visit our website at: www.blessingsofhope.com/sharinghope/
Spreading Hope,
Blessings of Hope