Sharing Hope with Food Box Vouchers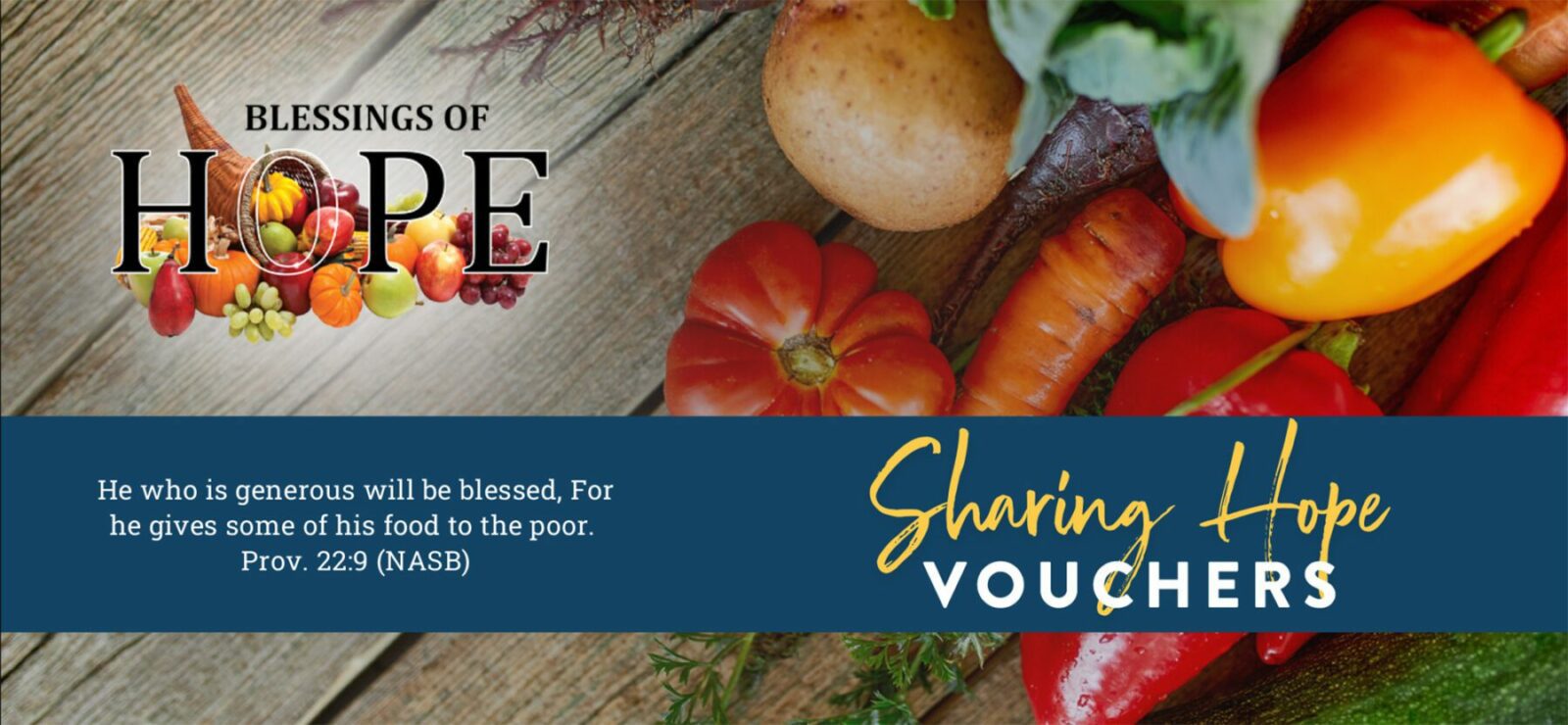 Sharing Hope Food Voucher Program is designed to empower communities to bless families or individuals who are struggling with food insecurity and facing hardships. All food is given away in good faith at no cost. Food received from Blessings of Hope may not be sold, bartered or consumed by the sponsor for any reason. 
Sharing Hope Vouchers (each packet contains 10 vouchers) can be sponsored for distribution to at-risk families/individuals who are able to visit one of our Ministry Selection Centers. Each voucher grants the bearer access to a Blessings of Hope Ministry Selection Center to fill 1 box with anything on display. (Blessings of Hope Apparel is not included)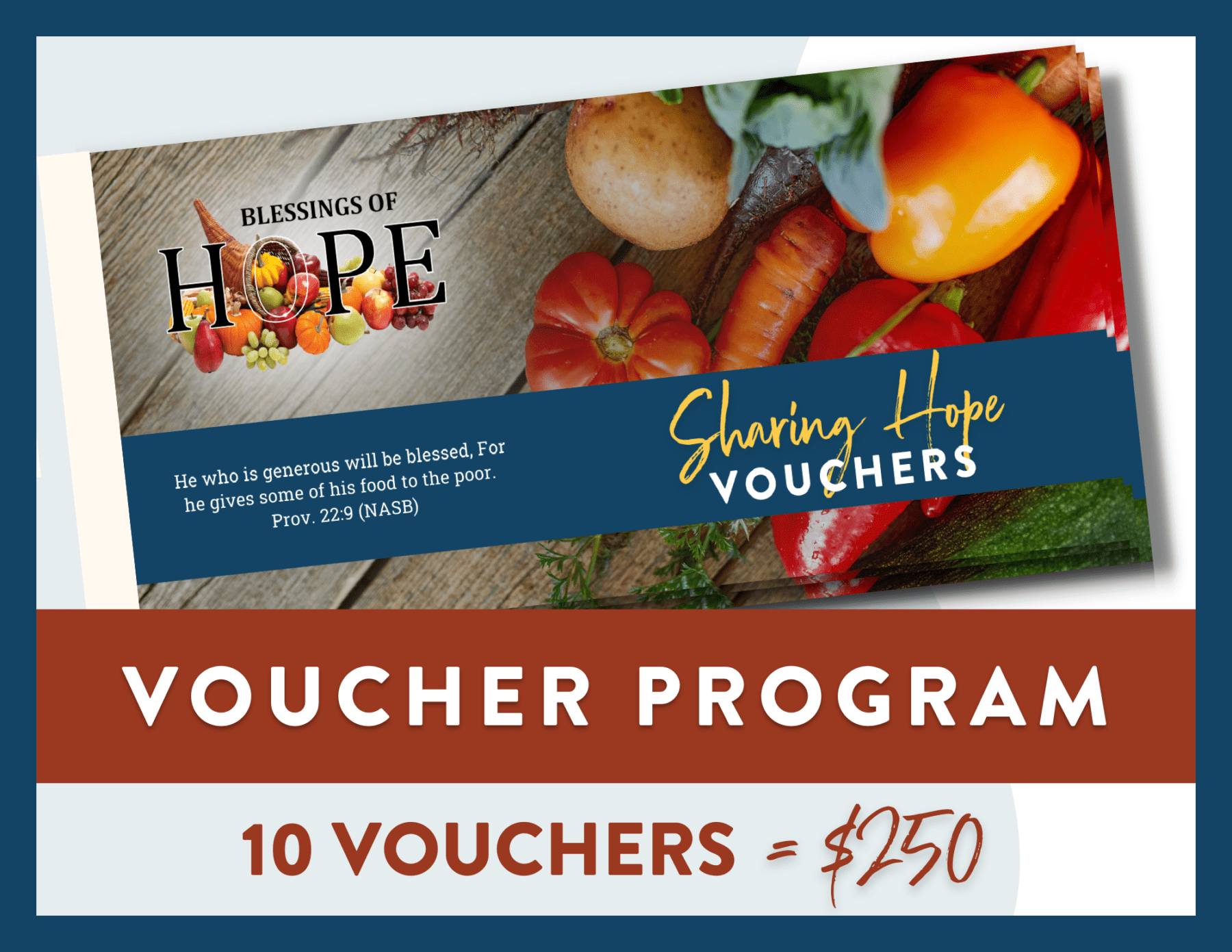 Each Sharing Hope Voucher Packet contains 10 vouchers and can be sponsored for $250. Each voucher can be redeemed for a box of food selected at one of our Ministry Selection Centers. A box can generally hold 40-50 lbs of food valued at more than $150 and can feed a family of 4 for several days. 
The Sharing Hope Voucher Packets will be mailed to your physical address unless otherwise directed for distribution from Blessings of Hope facilities.

Current Ministry Selection Center Locations:
515 N Franklin St., Lancaster, PA 
817 Saloma Rd., Campbellsville, KY
For an updated list of Ministry Selection Centers, go to: www.blessingsofhope.com/partnerships