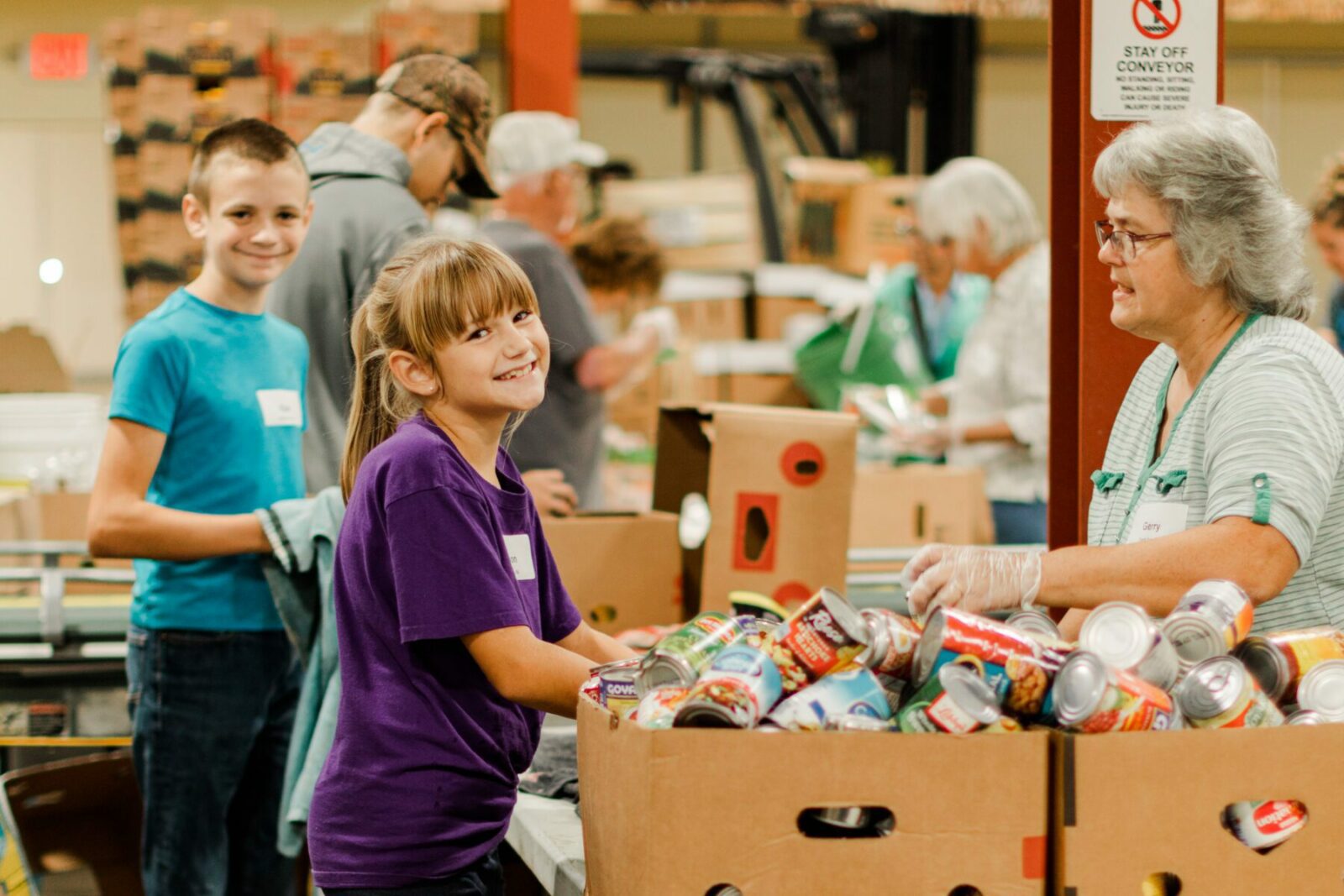 Volunteer in 3 Easy Steps
Schedule

as a group or individually. This allows us to limit the number of volunteers coming at one time to be good stewards of your time and effort. If this is your first time scheduling for a shift, create a schedule account first, then login to schedule. 

Apply

.

If this is your first time volunteering, you will need to complete our volunteer application for your household. (One per household) You can apply with the volunteer application above, or on a form when you arrive for your shift.

Sign in

. When you arrive for your shift our receptionist will ask for your name or the name that you're scheduled under. Then you can sign in and get your nametag. A volunteer coordinator will direct you to your designated tasks. 
Please carpool when possible due to limited parking!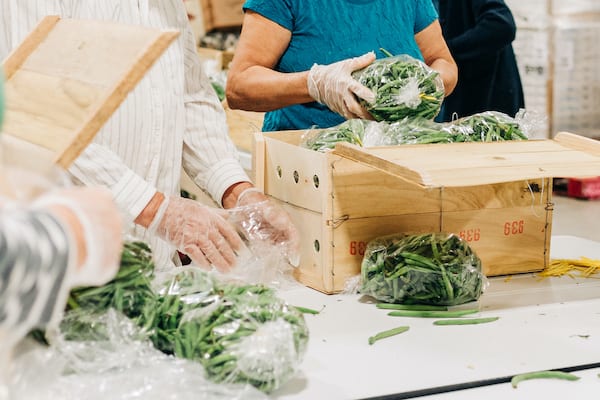 At Blessings of Hope, we appreciate and rely on our volunteers and their efforts to serve our mission. Together we can bring hope to the hungry and impact communities to change the world!

Volunteers sort produce, repackage food into manageable sizes, and pack boxes for efficient distribution. 

Thank you for your time and service!

"Without our dedicated volunteers and generous donors, it would be hard to maximize the blessings that God pours out."

-David Lapp, CEO
Family-Friendly Volunteer Shifts
Monday: 8:30 AM 
Friday: 12:30 PM & 6:30 PM
We have Family Friendly Shifts 3 times a week exclusively at the Leola location where all ages are welcome. *All children age 5 and older must be added to the schedule if they are coming to a Family Friendly shift. This allows our staff to properly prepare. In conjunction with work projects, we will occasionally have an arts and crafts table with fun activities for the youngest ones to enjoy. Please do not reserve a spot on the schedule for those 4 years old and under or clock them in when you arrive.  
We restrict children 9 years old and under from coming to our regular volunteer shifts.
 Volunteer Start Times:
Monday

8:30 AM, 12:30 PM, 6:30 PM

Tuesday

Wednesday

8:30 AM, 12:30 PM, 6:30 PM

Thursday

8:30 AM, 12:30 PM, 6:30 PM

Friday

8:30 AM, 12:30 PM, 6:30 PM

Saturday
Scheduling & registration required.
If you would like to download our Volunteer Hours & Policy Brochure, click on the link below. 
Volunteer Opportunities
Blessings of Hope is looking for
volunteers with specific interests
outside of our regular packing/
bagging shifts:
Cleaning:

 

We offer flexible schedules for hardworking individuals who are interested in helping us keep our facility clean and sanitary.
Photography:

 

We are looking for volunteer photographers to capture marketing materials for Blessings of Hope at our food outreaches and volunteer shifts!
Forklift Operators: If you have your forklift license and enjoy loading and unloading trucks this could be a great opportunity for you.
Truck Drivers: We are looking for CDL and Non CDL Drivers to do food deliveries and pickups in various locations. Passengers are permitted.
Truck Washing:

 

Our trucks get dirty from all the deliveries we do and need regular washing and upkeep.
Maintenance:

 

Do you enjoy fixing things and making sure everything is running smoothly? We can use help keeping up with equipment maintenance.
Fundraiser Events: We have multiple annual fundraisers and other events to raise funds to help feed the hungry. These are great times for volunteers to work together and bless the community.
Stocking Shelves: Help us keep our coolers and freezers stocked for our partner ministries and volunteers. Don't forget to bring a jacket.