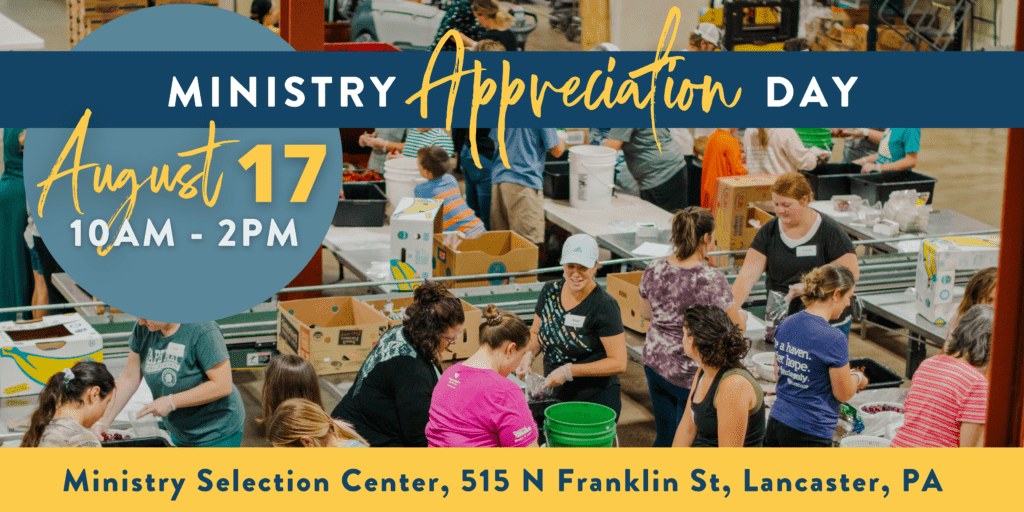 Ministry Appreciation Day:
Date and Time: August 17 from 10 AM – 2 PM
Location: Ministry Selection Center, 515 N Franklin St, Lancaster, PA
There will be Food, Refreshments, Tours, and much more.
Partners may also select food with an access card during this event.
WE HOPE TO SEE YOU THERE!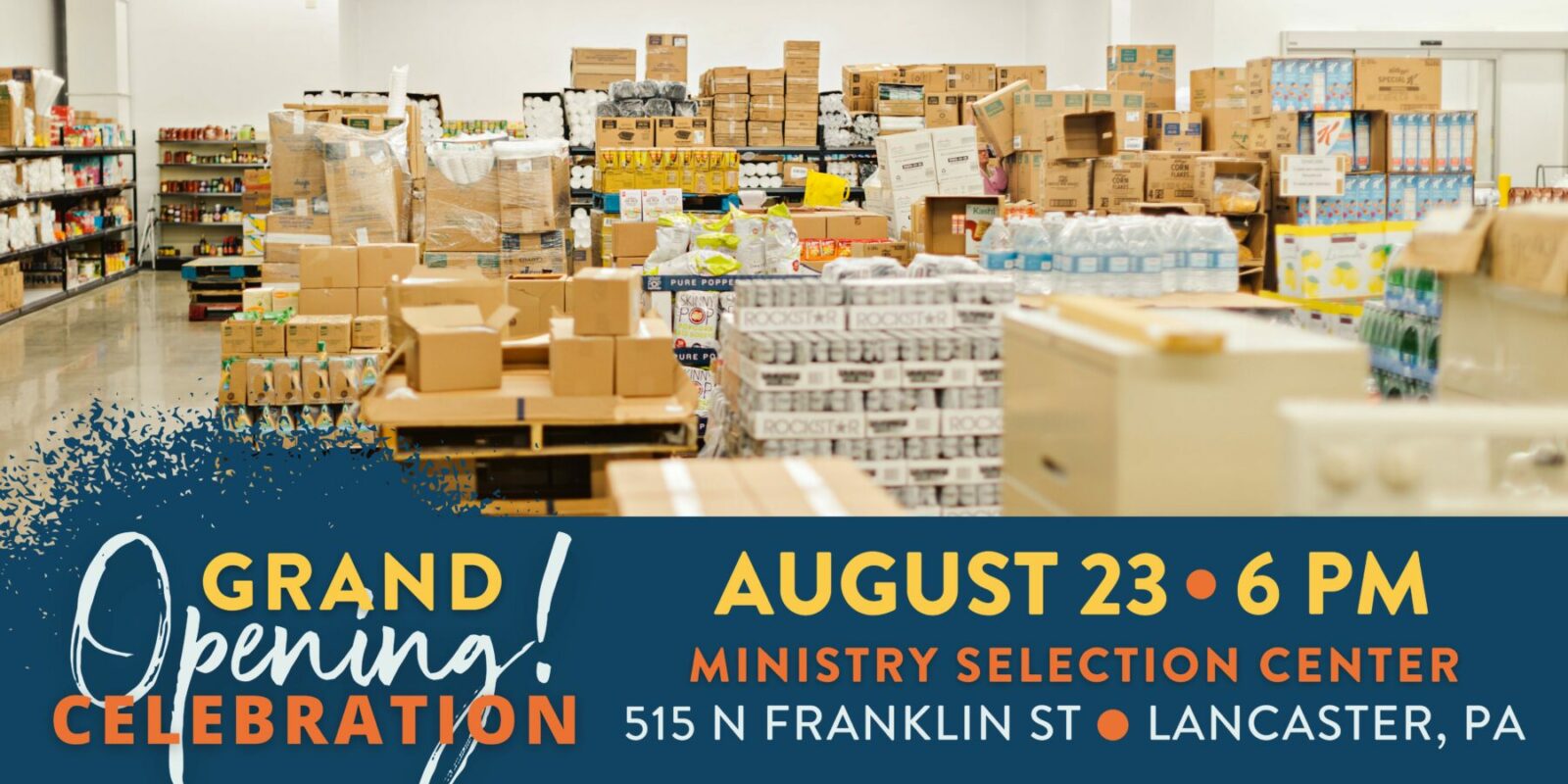 Ministry Center Grand Opening Banner:
Blessings of Hope 
would like to invite you to the Grand Opening of our newest facility.
The Ministry Selection Center, which was officially open to our Partner Ministries and Volunteers on July 1,
is hosting a 
Grand Opening Celebration at 6 PM on August 23, at the Ministry Selection Center, 
515 N Franklin St, Lancaster, PA.
This event is open to the public and will include, Food, Tours, Information about our new facility and a Presentation about the ministry of 
Blessings of Hope.
We invite you to bring your family and come visit us, your new neighbors in Lancaster, PA. We are honored to be considered part of the community and we look forward to sharing the mission of 
Blessings of Hope
 with you.
Special Note: 
We will be open for food selecting our usual Tuesday hours: 8 AM – 5 PM, but we will not be open for food selecting during the event. 
Thank you for your consideration and we will see you there!
Looking Forward to Meeting You,
Blessings of Hope
We Hope to See You at Our Upcoming Events
Many exciting food bank events are hosted by Blessings of Hope throughout the year. Get involved, bring your friends, make new ones and bring hope to the hungry alongside us! Learn more about us and our mission.
Download Our Latest Events Calendar Now!