At Blessings of Hope your Holiday giving has the potential not only to feed the hungry during the holiday season, but to feed them All Year Long. By subscribing to our monthly giving program, your generous donations will help distribute food locally, regionally, nationally and internationally each and every month throughout the year. 
November and December are high volume months for every organization providing food to the hungry and Blessings of Hope gears up for the demand every year. But the fact is, people are still hungry in January, February and March and we continue our mission to meet needs during these often overlooked months.
By joining our monthly giving program, Neighbors Helping Neighbors, you will help us provide food for those who are hungry and hurting during the high volume months, the overlooked months and each month in between. To simplify the process we have a user-friendly automatic debit option on our donation page which you can access by clicking HERE.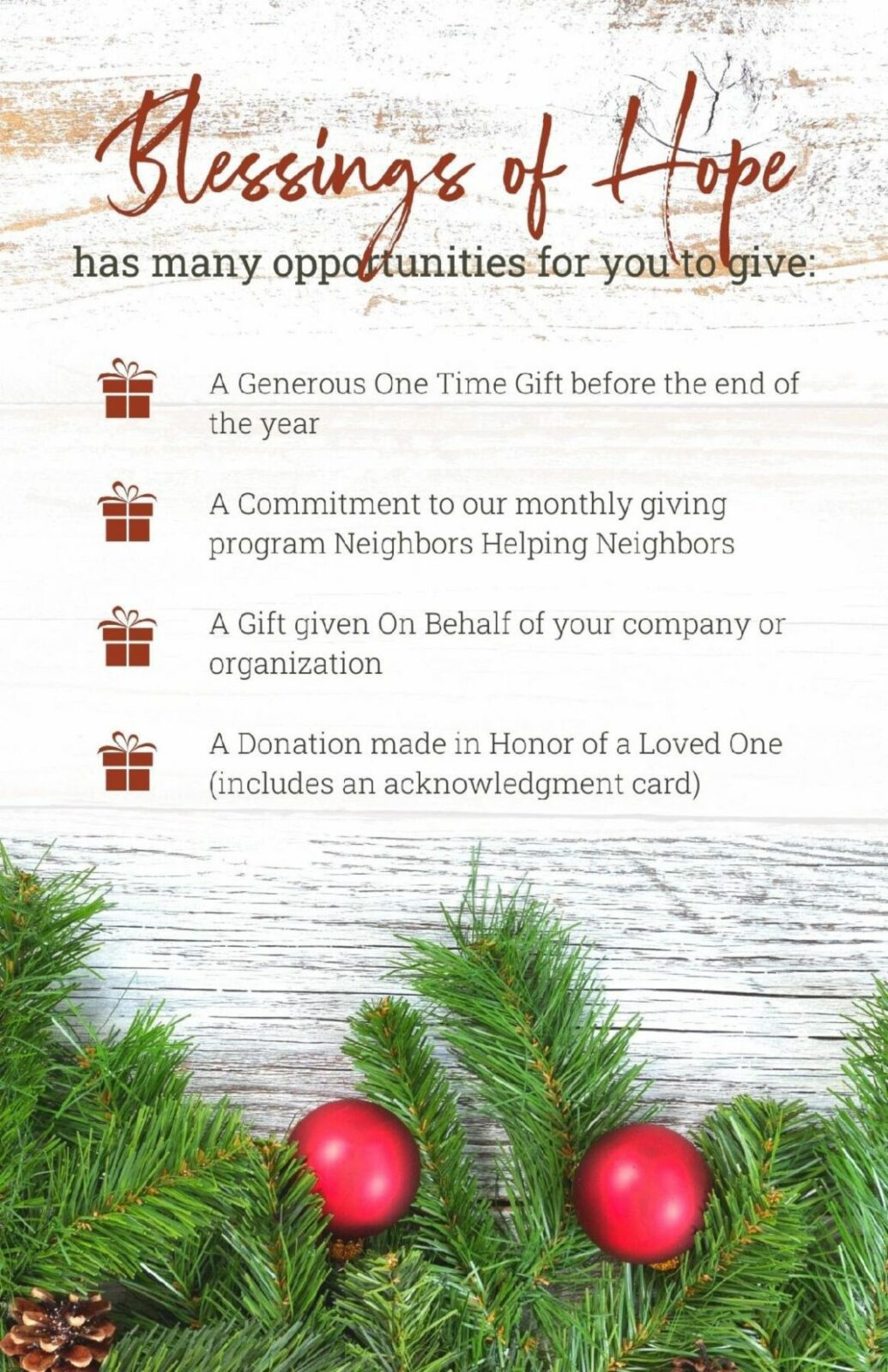 'Tis the Season for Giving
Blessings of Hope
Text GIVE to 717-910-3663