If it were possible, we would love to have you come to our facility to see for yourself how abundantly the Lord provides. Sometimes people have a negative image of food banks or pantries who can only provide leftovers or "the bottom of the barrel." At Blessings ofHope we are able to provide fresh produce, refrigerated and frozen items, fresh dairy products, meat and other healthy products. Carole Ammons tells us about her box: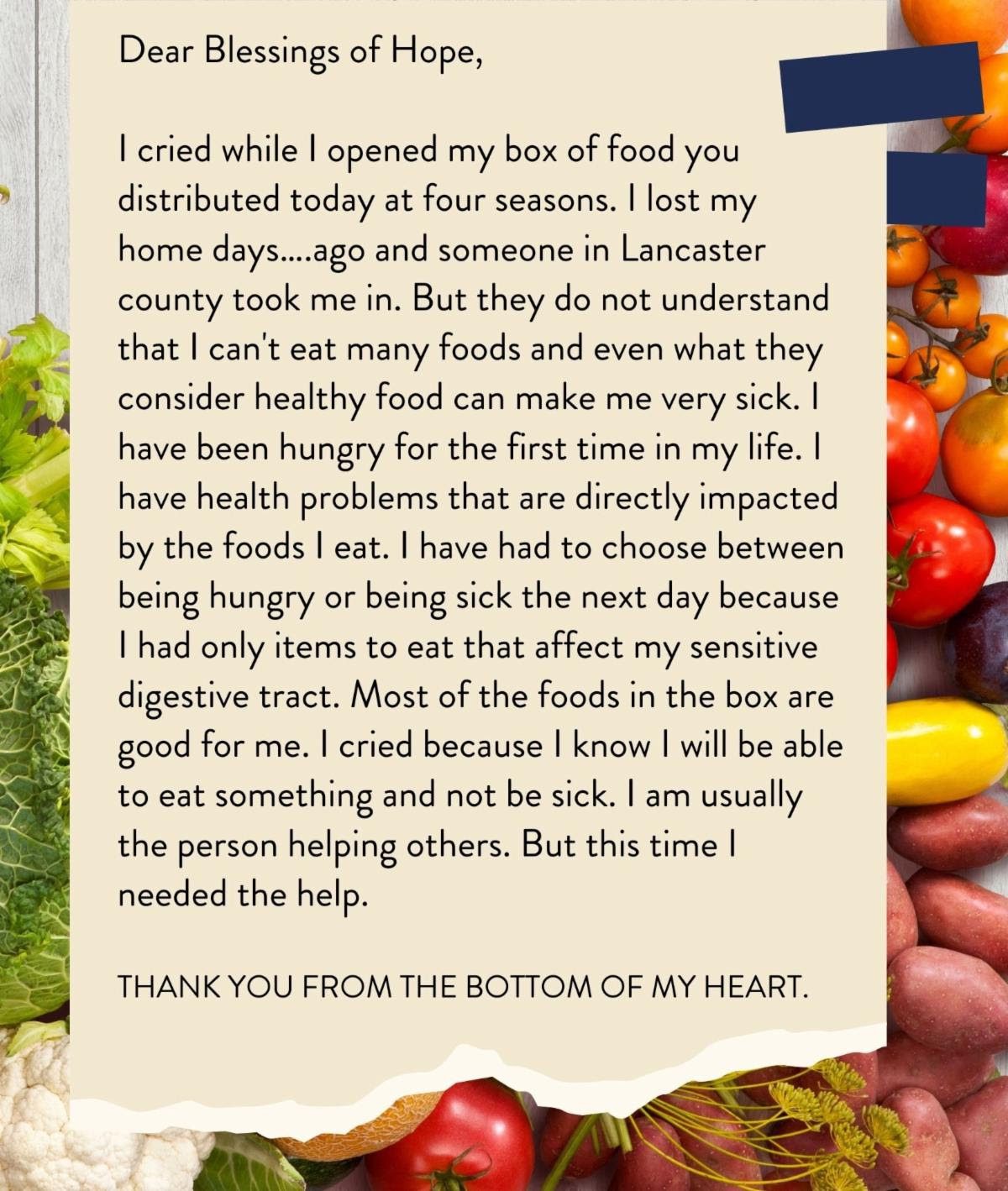 The Lord has provided bountifully throughout all the years that Blessings of Hope has been ministering to the hungry. He has provided for expansion, refrigeration, food processing, transportation and so much more. We know He has given us this mission and that He will continue to provide for all our needs. Thank you for partnering with us to bring quality food to the hungry and hurting.
Giving the Best,
Blessings of Hope
Please consider giving a generous gift and becoming a Neighbors Helping Neighbors monthly donor by clicking the link below.