Here at Blessings of Hope our greatest asset is people. We have people that sort and pack food every day, people who receive our sorted shipments into their ministry and people who personally deliver boxes to their own communities. We know these people are giving out blessings, but we also know they are receiving blessings. We get many testimonies just like this one from Brendan Armitage: 
In the end, it's all about delivering the food to the recipient. The look of relief, of gratitude, of hope shining across their face as they receive their box of food from Blessings of Hope. What is not so obvious is the recognition that we are all shepherds and all sheep in God's kingdom…at times here to serve and at times here to be served.  Blessings of Hope makes us all aware of that aspect of service in our lives of faith. I know that I am blessed to be part of the community created through Blessings of Hope. It is a ministry for today and for our futures as Christians.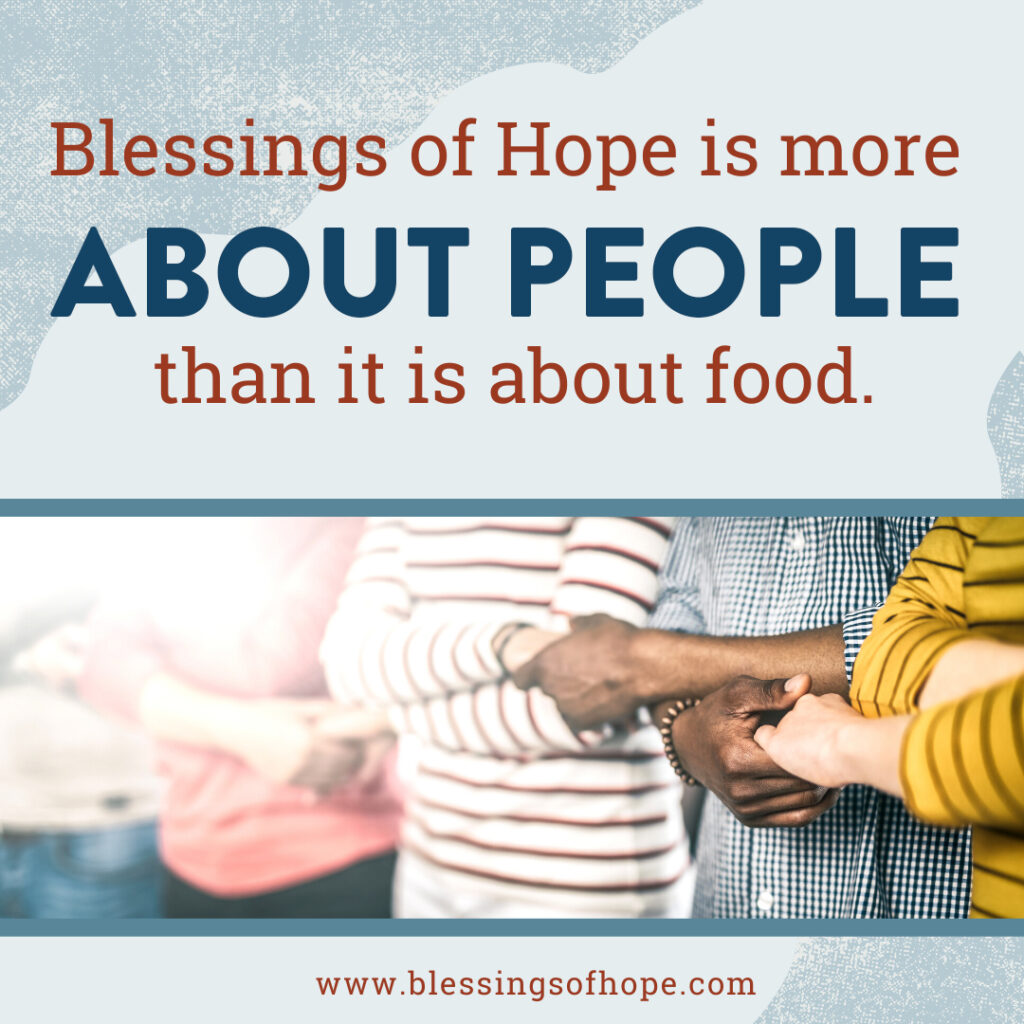 Blessings of Hope is more about people than it is about food. We are committed to meeting the basic needs of people, both physically and spiritually. The Lord has opened doors to us that we could never have opened ourselves. We recognize this fact and endeavor to be faithful with every open door, every divine opportunity and every person in need.
'The poor shall eat and be satisfied; Those who seek Him will praise the Lord. Let your heart live forever!' Psalms 22:26 NKJV
We feel privileged that God designed Blessings of Hope to bless both body and soul, to bless both giver and receiver, to bless each other and the heart of God. If you are interested in volunteering with Blessings of Hope, click here.
Gratefully,
Blessings of Hope