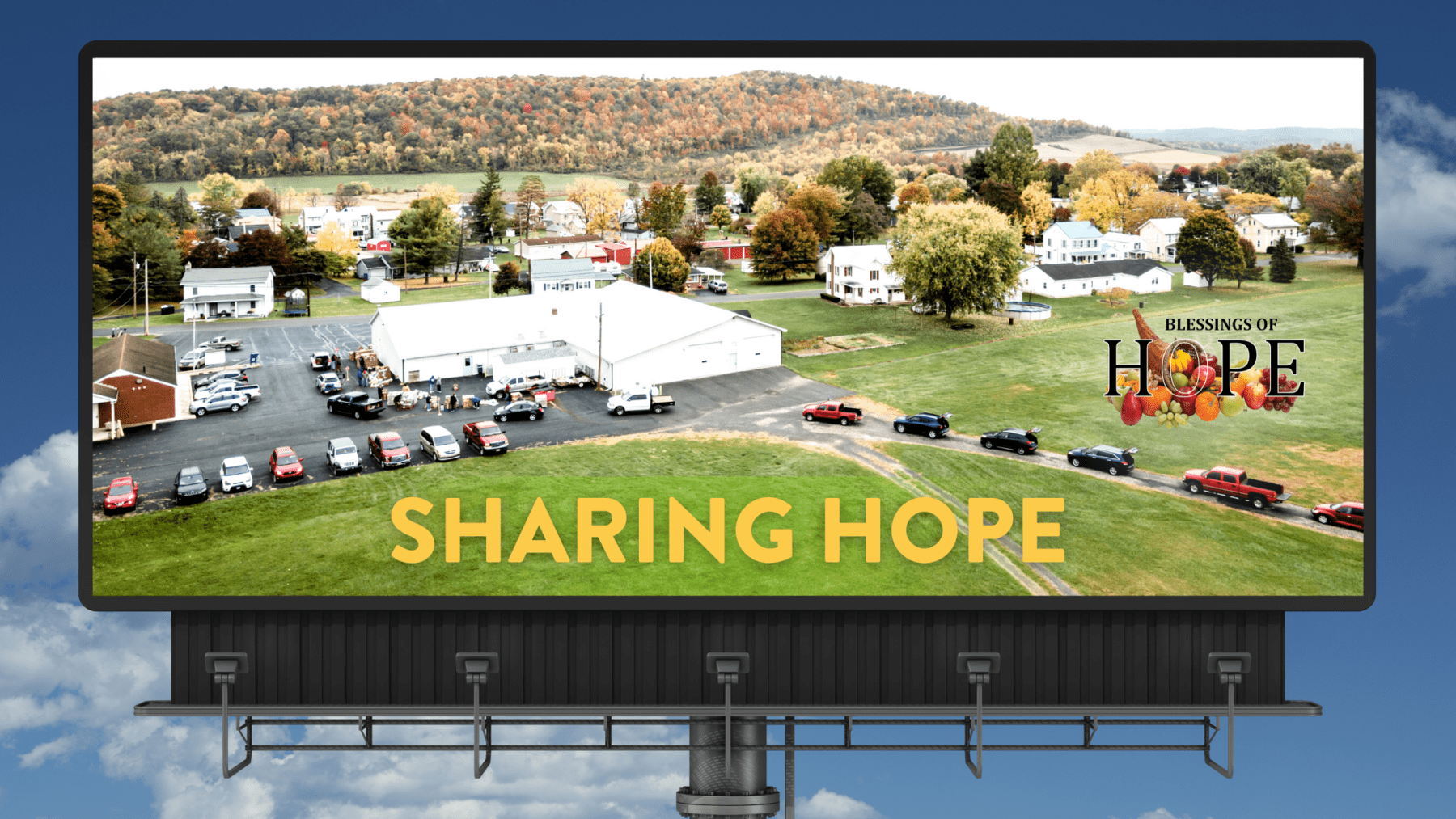 An Opportunity to Bring Hope to Those in Need
Sharing and Giving are what the holiday season brings to mind and Hope is what we are all about, all year long.
Blessings of Hope
believes what a four-year old said the other day, "Sharing is Caring." We spend each day caring for those in our community, around the state, in our nation and beyond who are hungry and need a reason to hope. Take this opportunity to give the gift of hope during this holiday season.
'Tis the season for sharing hope.
Deliver Hope with Your Gift on Giving Tuesday
Deliver Hope Through Our Billboard Campaign