The Word of God has many references to "the poor" and whether in spirit, body or soul they all point to our responsibility in caring for them. In the scripture below, Jesus encourages us to feed those who don't have the ability to return the favor. He says to feed those in distress and HE will return the favor. HE promises a blessing when you Love Your Neighbor.
'But when thou makest a feast, call the poor, the maimed, the lame, the blind: and thou shalt be blessed; for they cannot recompense thee: for thou shalt be recompensed at the resurrection of the just.' Luke 14:13-14 KJV
'Blessed is he that considereth the poor: The LORD will deliver him in time of trouble. The LORD will preserve him, and keep him alive; and he shall be blessed upon the earth: And thou wilt not deliver him unto the will of his enemies.' Psalm 41:1-2 KJV
You may not cross paths with the hungry, hurting or distressed during your everyday life, but through Blessings of Hope you have the opportunity to invite them to your table. Our Neighbors Helping Neighbors monthly giving program allows you to feed those who could never return your kindness. We have a number of ways for you to give and we ask that you prayerfully consider sharing from the bounty you have been given.
Here are some of the ways you can Love Your Neighbor: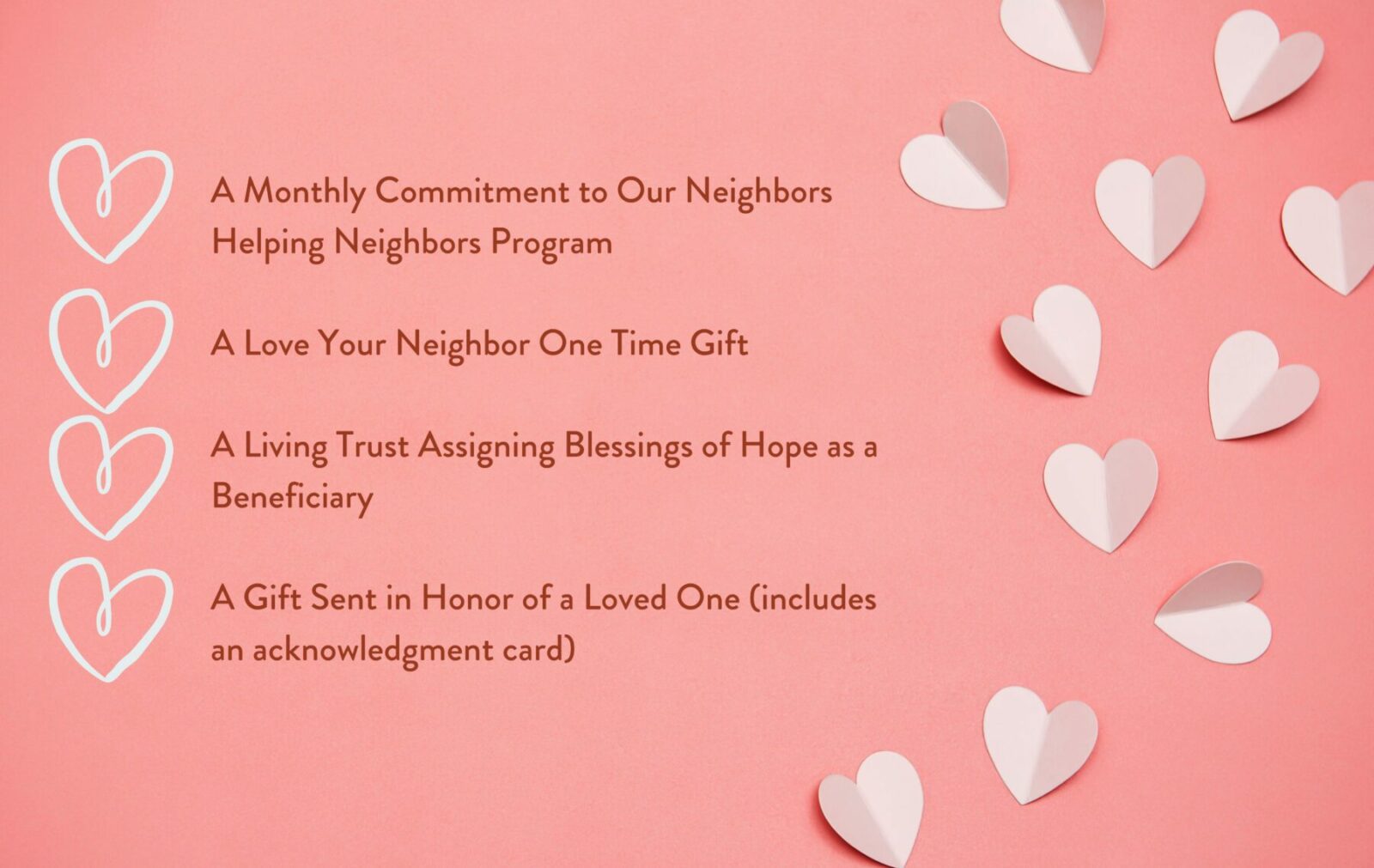 Loving Our Neighbors
Blessings of Hope