Blessings of Hope Testimonials
Blessings of Hope touches lives across the community through our Ministry Partnerships and Hands of Hope food boxes. Get inspired by our food bank testimonials or share your own.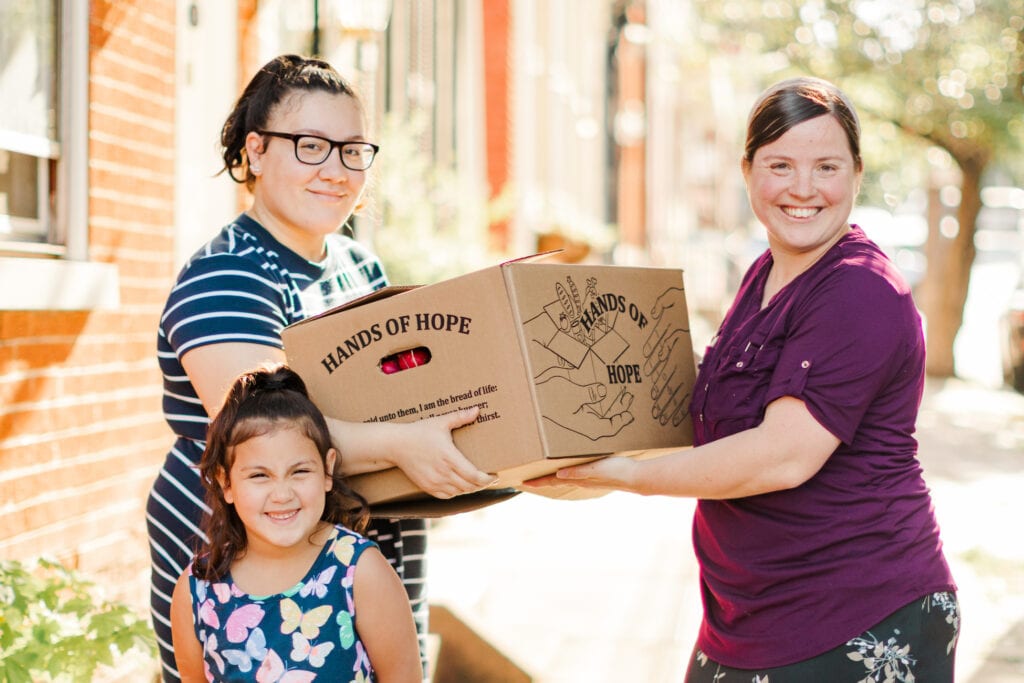 I am a regular weekly volunteer at Blessings of Hope. I count the days until it is my day to volunteer. There are so many reasons why volunteering at Blessings of Hope is the best day of the week for me! I thank God for the opportunity to have such meaningful volunteer work. It truly is a gift!

– volunteer


Blessings of Hope has been a major blessing to the people of Hope Rising Church and to our surrounding communities. Because of you, yesterday we gave 1,008 boxes of food to people in our communities. We hand delivered over 120 boxes to shut-ins, 174 boxes were delivered to the elderly, and within 1 hour we distributed the other remaining 700 boxes. You have placed us in a position to pray with over 500 people yesterday, and help lead over 70 people to accept Jesus for the first time. Thank You.

– partner ministry
I just got this from one of our secretaries at Blessings of Hope, this is why we do what we do!
– food recipient 
Being a part of a wonderful ministry, helping to feed people puts joy in my heart and relieves some of the anxiety and depression that I struggle with.
My friends volunteer with me. We get to see each other every week! We work at a table together and really enjoy figuring out our working strategy to get the most accomplished. We talk and laugh while we work and we meet new people. As someone who works from home, I don't see people often and this relieves my loneliness and is truly the only day of the week that I actually laugh out loud! We have so much fun volunteering!
The staff are very kind and truly get to know the volunteers and always seem happy to see us! They compliment us on our efficient work.
There is an awesome coffee station and we get to enjoy a nice hot cup of coffee or tea! BOH is so good to their volunteers!
Witnessing how the people at BOH trust that God will provide everything they need has inspired me to trust Him as well! volunteer.