'Tis the season to begin thinking about mistletoe and holly but also about giving gifts and blessing others. It is the time of year we begin preparing our finances to finish the year strong, then gathering what will be needed for our taxes in the new year. But most importantly, it is the season we look back and determine whether we accomplished what we set out to do in 2021.No matter what your goals were this past year, 2021 was full of obstacles, some much more difficult than others.
At Blessings of Hope we also had our share of obstacles, from supply chain difficulties, zoning issues with the new property and funding is a topic we address daily. Thankfully, strength and courage come in a never ending supply from the knowledge that God is in control and He is faithful to confront every obstacle we face.

If you are looking to give one last time before the end of the year, we hope you will consider Blessings of Hope. Year to date we have distributed 27,800,746 pounds of food valued at $46,427,247. We currently work with over 15,000 registered volunteers to bring food to the hungry and hope to the hurting. We consider it a privilege to be trusted with your generous donations, and we are grateful for every gift given.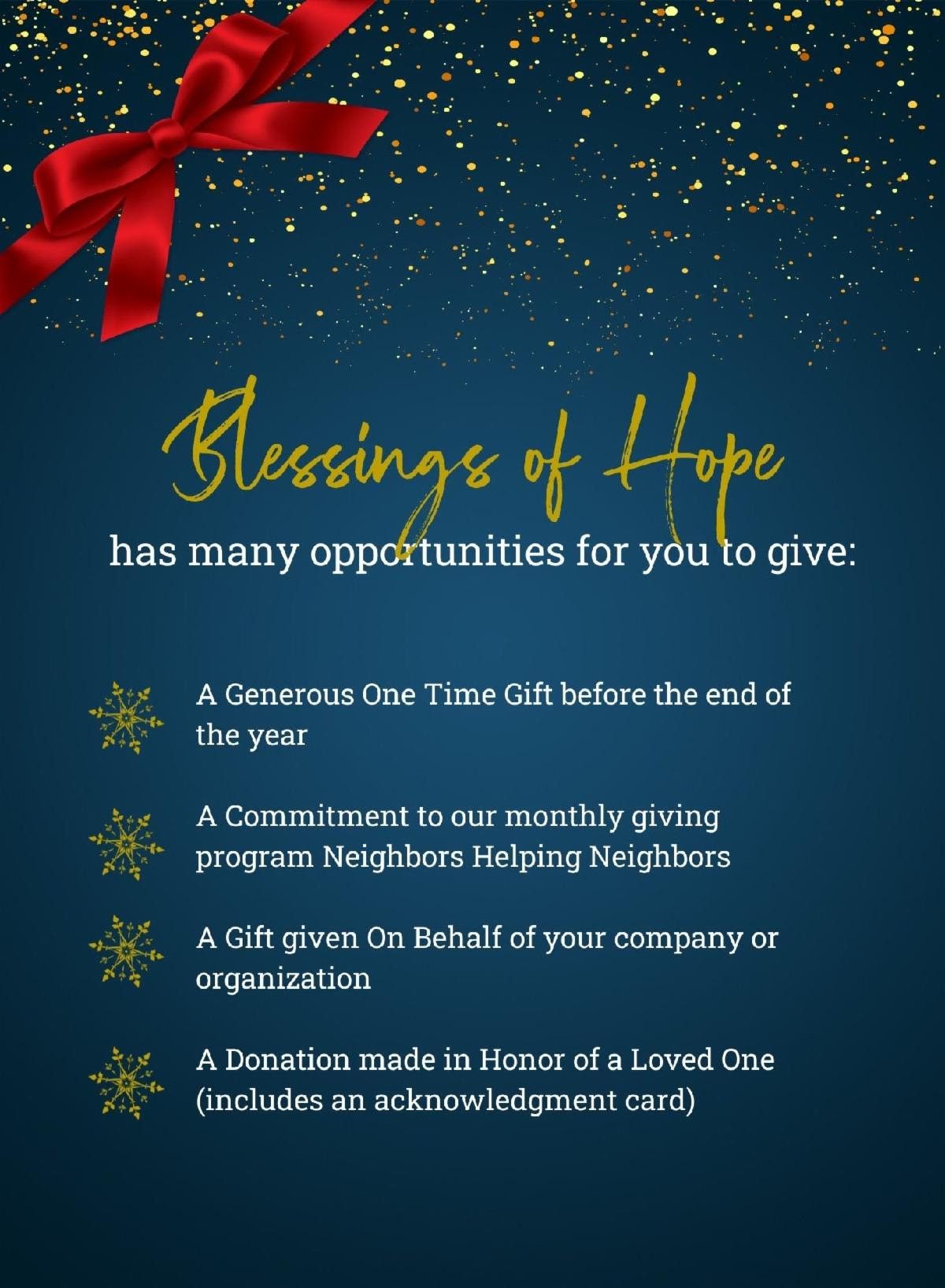 'Tis the Season for Giving
Blessings of Hope