Gift-giving time is approaching and at Blessings of Hope we can help you find a gift for the person who seems to already have everything. Through the holidays you are able to give a donation on behalf of that hard to buy for person on your list. When you give a donation on behalf of another person, we will provide a card of thanks that will acknowledge the gift and the impact it will make in feeding the hungry and encouraging the hurting.
 Please consider joining Blessings of Hope in the fight against hunger and additionally in the fight against food waste that is rampant in our nation. A monthly gift of hope or a donation to honor a loved one turns potential tons of food waste into millions of meals distributed every year. No amount is too large or too small and we are grateful for every gift given.
We encourage you to take this opportunity to bless your loved ones by giving in their honor while blessing those less fortunate with the gift of food and hope. The process is simple on our donation page which you can access by clicking HERE. After your donation is complete you will receive a thank you letter and a digital download to print a card acknowledging your gift on behalf of your loved one. Thank you so very much for your generosity.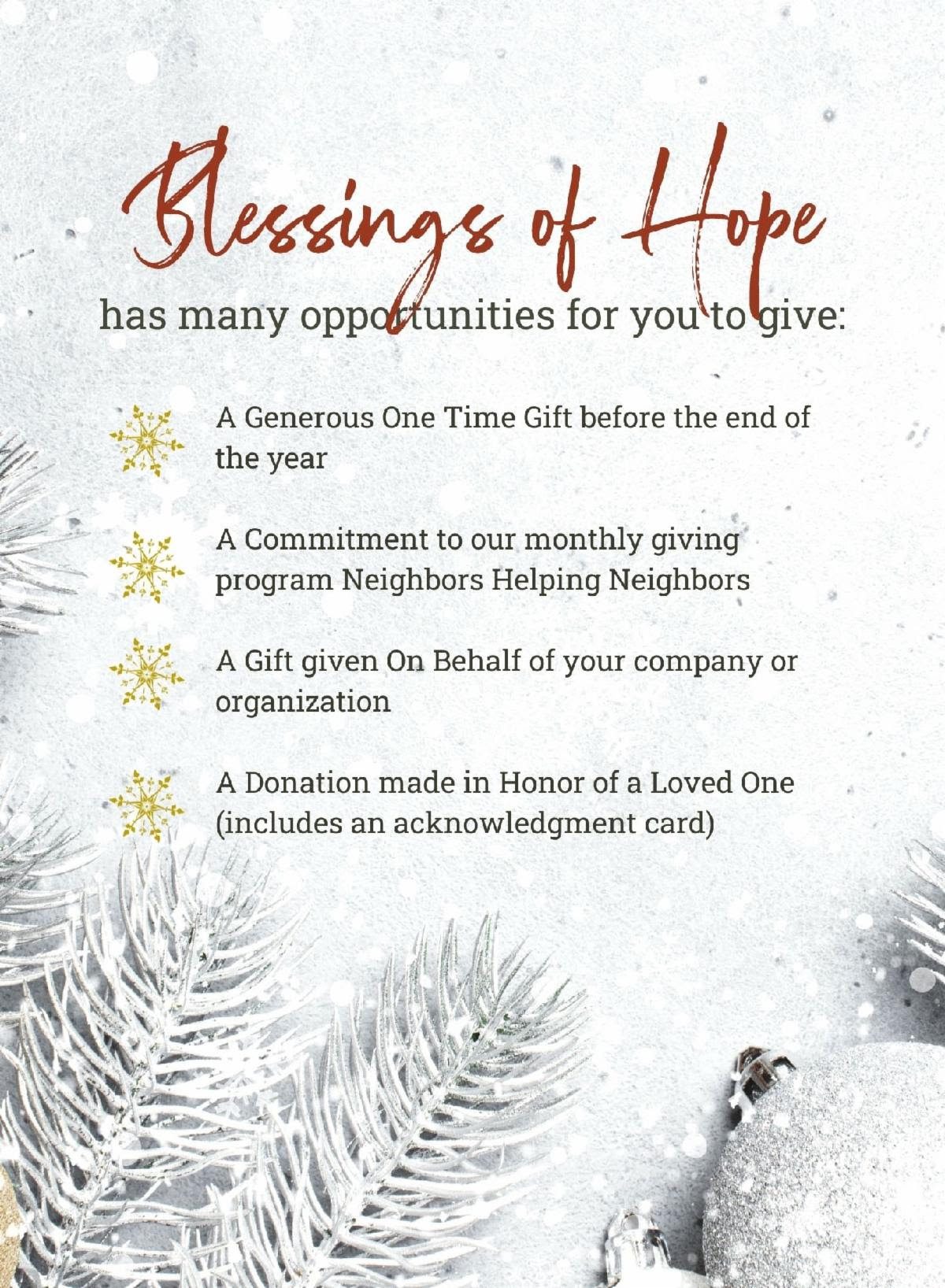 'Tis the Season for Giving
Blessings of Hope