A frequently asked question at Blessings of Hope is "How do we get food in amounts that allow us to distribute 65,000 meals per day." Barbie Fisher, an executive team member from the very beginning, told this story recently.
One of our first exposures to the availability of food was when we were preparing for an event and someone offered us 20 Gaylord bins of noodles. (A gaylord bin is a bulk bin, box or bag the size of a shipping pallet/skid used for storage or shipping of bulk quantities). We could only accommodate one bin but we served lots and lots of noodles! All of our neighbors brought bags and containers and we filled them with noodles. We were unbelievably blessed with this ONE bin of noodles. At the same time, we dreamed of being able to receive all 20 bins and repackaging them into amounts people can use.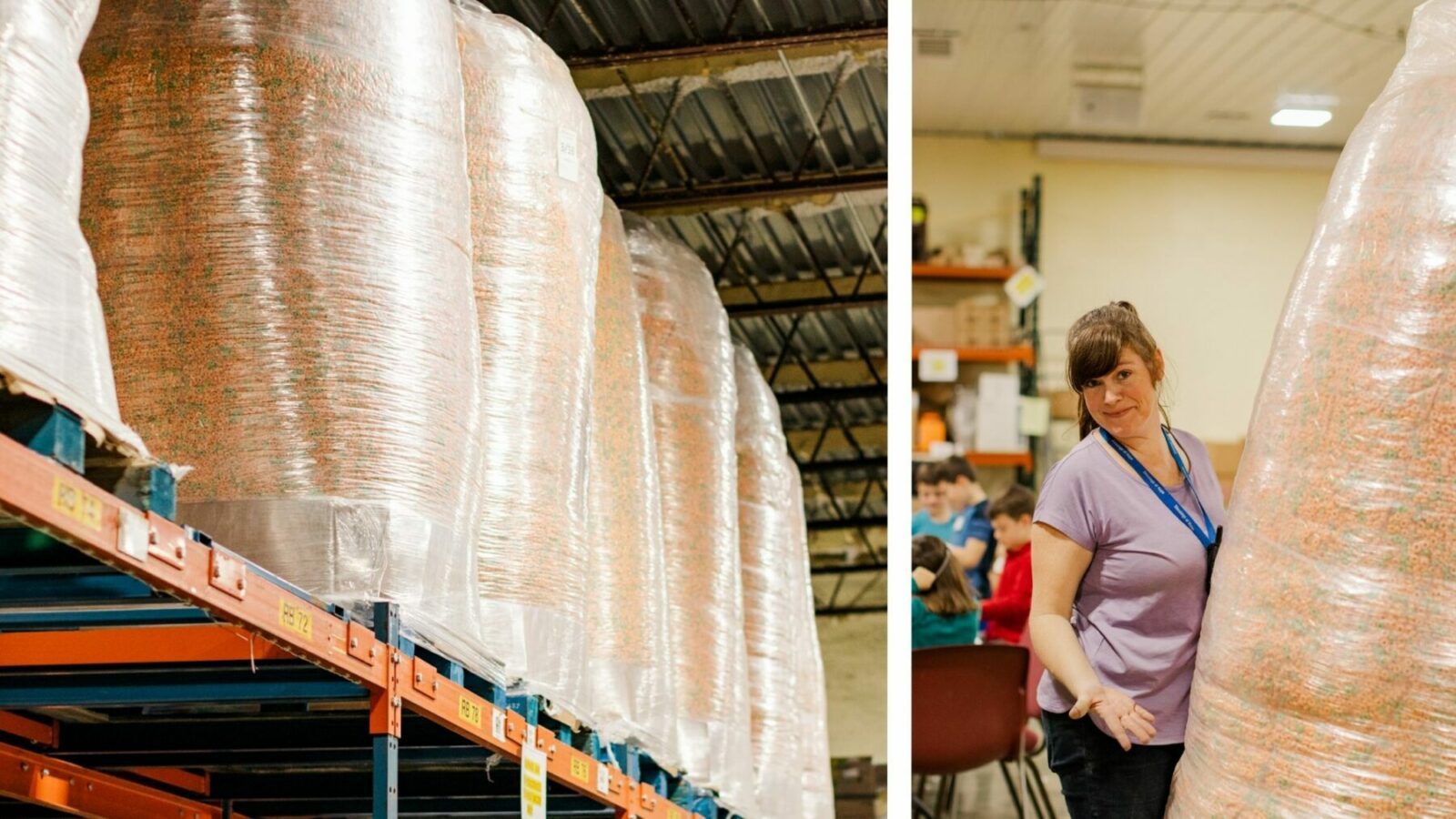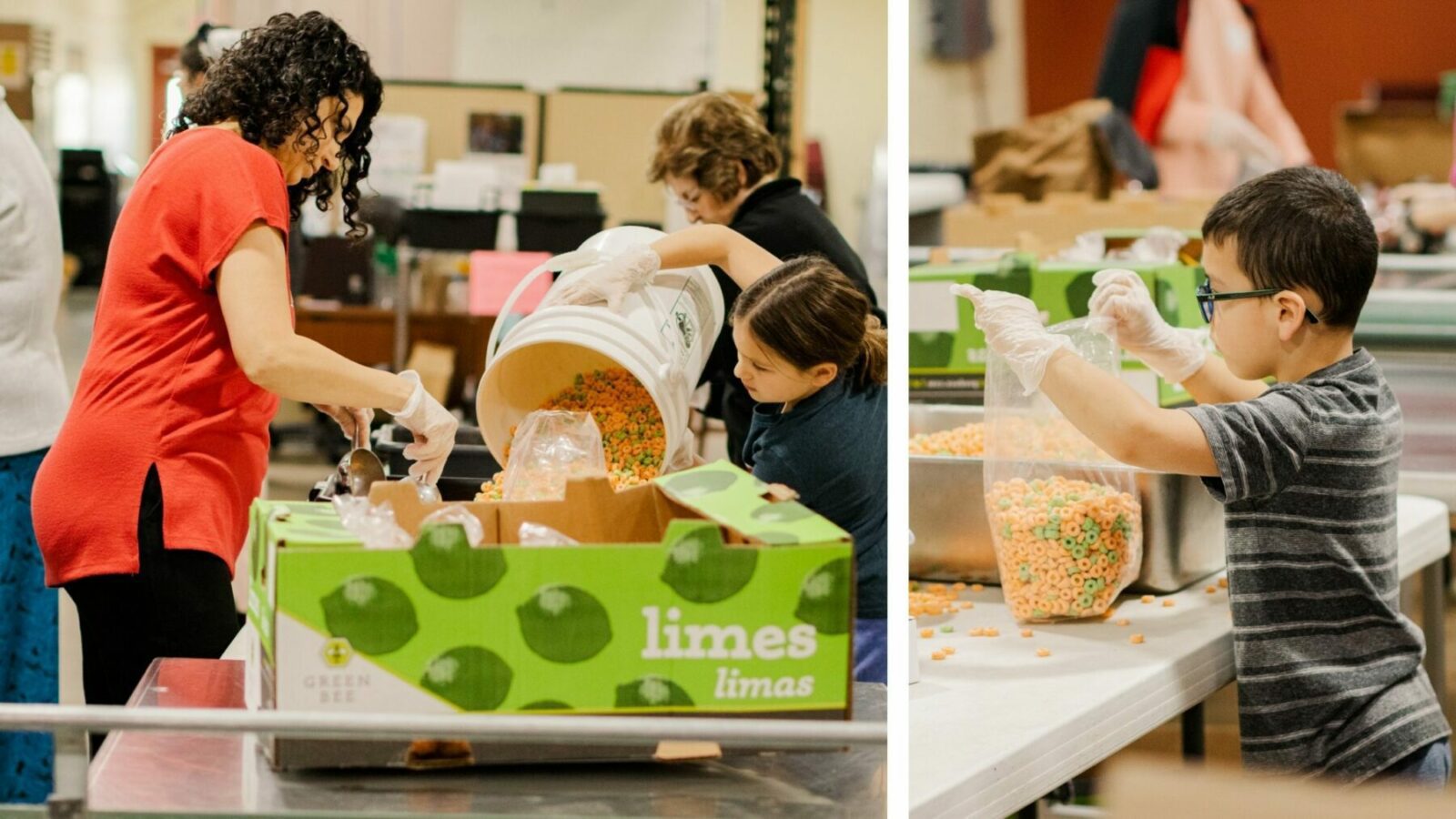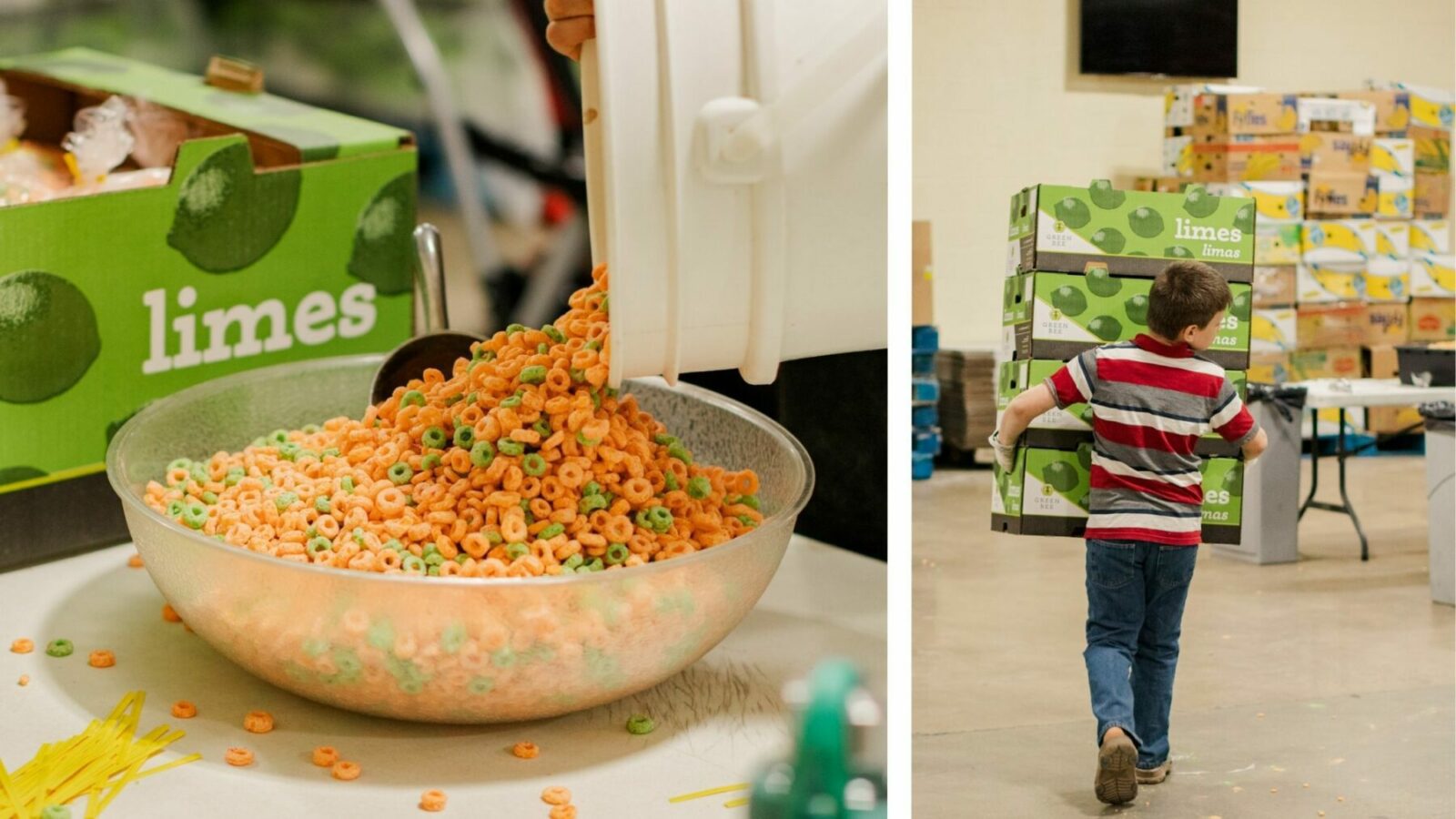 That dream has become a reality. We are now able to receive not only bulk dry goods (noodles, cereal, rice) but we also receive bulk amounts of produce, meat and dairy that we are able to repackage and distribute on a daily basis. The goal with our proposed new facility is to have space and equipment to be able to dehydrate milk, can, dehydrate and/or juice produce which will provide longer shelf life and more stable shipping processes.
We have included some pictures of gaylords we received recently of Applejacks. It brought back memories from when we realized how much bulk food is available (before it is sent to the landfill) and Blessings of Hope dreams of being able to receive and process even more. Imagine being able to end world hunger one gaylord at a time.
Remembering the beginning
Blessings of Hope