This holiday season, as you consider where your year-end giving will be most effective in impacting the lives in your community and beyond, please be aware that Blessings of Hope has ongoing relief opportunities all year long. Your year-end gift or monthly commitment will feed thousands of hungry people every day for the entire year to come. 
If you own a company or run an organization, Blessings of Hope offers you and your company the opportunity to be a significant partner in feeding the hungry, providing disaster relief and helping to reduce food waste on a local, regional and national level.  
If you are an employee of a company or organization, we encourage you to share the benefits of giving to Blessings of Hope with your leaders and colleagues. Oftentimes, companies are looking for ideas on where their charitable donations will make a significant impact in the local community and beyond.
At Blessings of Hope, our desire is to bridge the gap between those who can give a gift and those who need a gift. Click below to connect with our donation page and give a gift that will give the blessing of hope to those in need.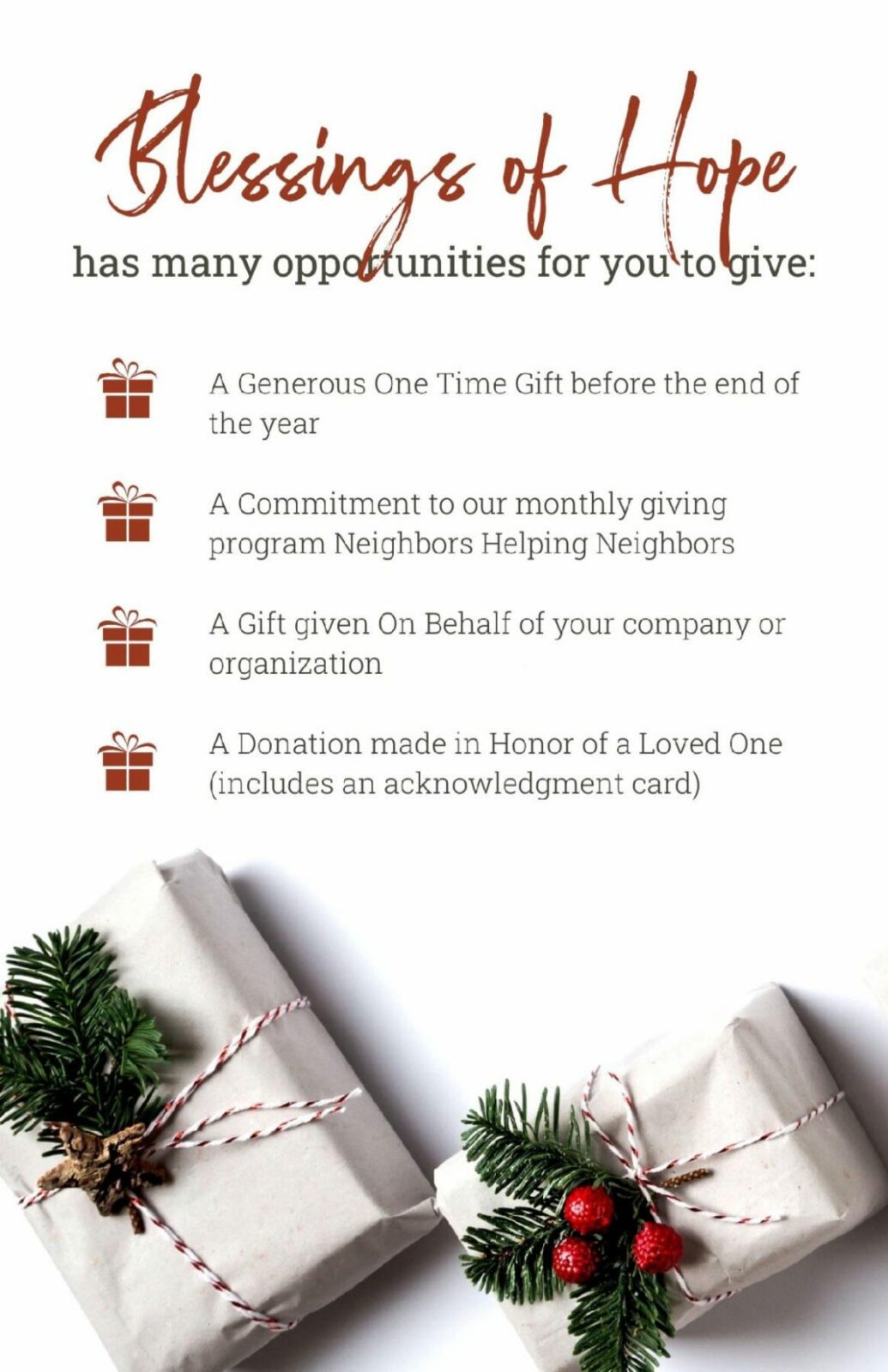 'Tis the Season for Giving
Blessings of Hope
Text GIVE to 717-910-3663