Our Food Bank Helps Fight Food Insecurity in Altoona, PA
At Blessings of Hope, it's our mission to help fight world hunger. And that starts right here in our backyard.
Since 2006, our team of over 15,000 registered volunteers has worked with regional food banks, food ministries, local businesses, and others to help efficiently make use of excess food in our communities. On average, we distribute over 64,000 meals per day to local families in order to help feed the hungry. And that's just the beginning.
Altoona's Poverty Rate Nearly Double the National Average
Poverty and food insecurity tend to go hand-in-hand. Of the 40 million people in the United States living below the poverty line in 2017, every 1 in 8 had limited access to food due to a lack of adequate income.
In Pennsylvania, 11.4% of residents were living below the poverty line in 2017. Being below that poverty line means that there were thousands of people facing or going through food insecurity. The worst part? Altoona's poverty rate was nearly double the national percentage during the same time. That's 23.2% or approximately 10.2k of the 43.8k people that live in Altoona.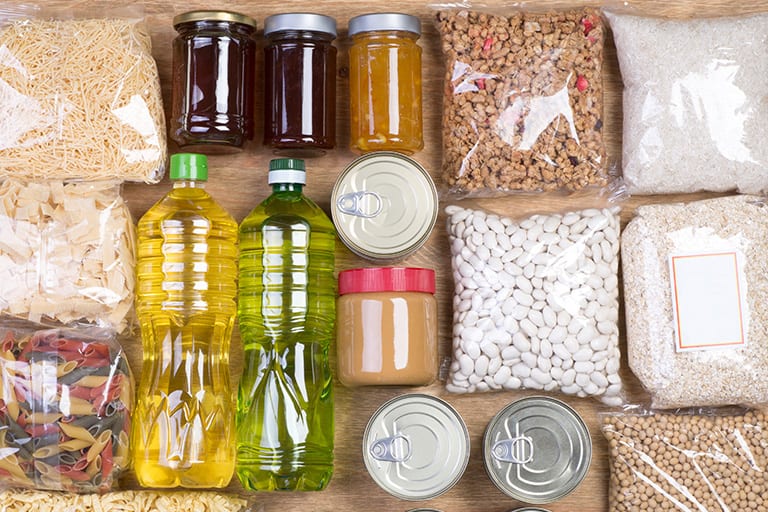 Helping Neighbors in Need
As we continue to grow, Blessings of Hope will continue to empower families and individuals by distributing manageable portions of food to nearby food ministries. With your help, we hope to continue to take excess food that normally would go to landfills and put it into the hands and stomachs of those that need it most.
Poverty and Its Effect on Food Insecurity
To understand why poverty and food insecurity go hand-in-hand, it's important to know what food insecurity is. Food insecurity isn't as simple as just being hungry—it's about not having access to the basic needs that our Lord intended us to have.
You can learn more about what food insecurity is by reading a few of our blog posts, but to simplify it, food insecurity happens when a family has had a reduction in the quality or quantity of food available to them. The US Department of Agriculture (USDA) defines that low food availability is due to low income.
In a USDA study, it was found that the "rates of food insecurity were substantially higher than the national average for households with incomes near or below the Federal poverty line." When you consider that fact, it's more important than ever that we work together to end poverty and food insecurity.
---
COVID-19 and Its Impact on Food Security
At Blessings of Hope, we want our food donations to reach our neighbors who need it most, which is why we know Altoona food banks and others need our help. And unfortunately, we need help now more than ever.
Due to the COVID-19 crisis, the rising unemployment rate has had a devastating impact on food security. According to the PennState Social Science Research Institute, the food insecurity rates have increased from 11.1% in 2018 to more than 33% in March of 2020. This spike in poverty and food insecurity is similar to that of the Great Recession, which happened in 2007 and 2008. And the COVID-19 numbers will likely surpass those from over a decade ago.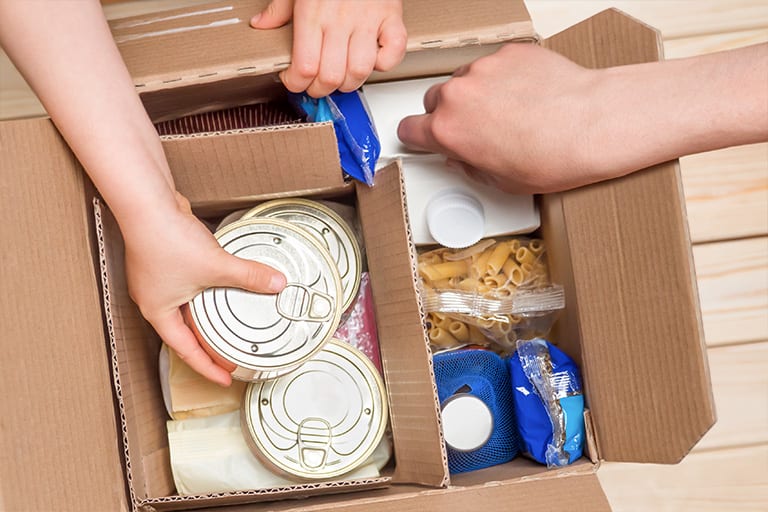 Unfortunately, the food insecurity rate took about a decade "to recover to its pre-recession level," which means we have a long way to go before this battle is over.
The good news is that there are many ways that you can help the hungry during a pandemic! A simple Google search of "hunger organizations near me" should give you a long list of organizations that could use food donations during this difficult time. Food banks in Altoona, for instance, are already receiving some of your help whenever you donate to organizations like Blessings of Hope.
Breaking the Cycle of Food Insecurity: What You Can Do
Whether you're in Lancaster, Altoona, or anywhere else in the United States, there's always something you can do to help break the cycle of food insecurity.
While we have a few tried and true methods listed here already, in the long run, educating the public on food insecurity is vital. Take the time to check out some of the informative resources we have available here on our website to see what more you can do to break the cycle.
We're Here to Help Fight Food Insecurity in Altoona
At Blessings of Hope, we are proud to have over 80 relationships with food producers and distributors in the Pennsylvania region. As a result, our goal is to extend our reach to our neighbors that most need our help.
With the help of the available food banks in Altoona, PA, and your generous donations, we will all work together to feed the hungry.